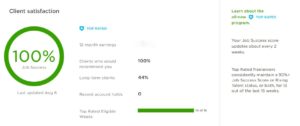 I write, I author, I research, and I edit.
If you need the following services, at reasonable prices, then you're in the right place. I provide:
SEO articles on any topic
Article research
Copywriting
Engaging newsletters
Blog posts
Email autoresponders series
Landing pages
Website creation and assistance (WordPress)
Proofreading
Editing
I'm a native English speaker and qualified ESL teacher. My background is in science, quality systems, risk management, management, government, health, and travel. I've been blogging for over six years. I've written one book with 5-star reviews and will publish several more this year.  I freelance for a diverse set of clients across multiple forums and media.  Here's what some of them had to say:
"Sharyn is an excellent writer with great communication skills. Easy to work with and completes task well ahead of time. Great working with you Sharyn!" – Lise Carter, AJHC Consulting.

"Sharyn is a great freelancer with High-skilled for copywriting and really professional by always delivering work in a timely manner. our project needed flexibility and Sharyn always adjusted her work according to our deadlines, that's was really appreciable and efficient for our project. I highly recommend Sharyn if you want to work with someone professional and dedicated to support you to achieve your goals." Non-Disclosure Statement signed.

"Sharyn went about her work in a diligent and professional manner. She was an absolute pleasure to work with and met our deadlines or beat them everytime. I look forward to working with her again." – Kimberley Burton, Green Cultural Travel.
But that's enough about me! All you really want to know is what I can do for you.I base my success on four fundamental principles:
QUALITY, EXPERIENCE, VALUE AND CLIENT SATISFACTION
QUALITY
If you're looking for quality work from someone who understands:
* search engine optimization (SEO)
* how to engage readers and
* how to convert those readers into customers
then you've found the right person.
EXPERIENCE
You get the benefit of my years of experience writing across different platforms in a broad range of roles. I've written everything from government policy and procedure to top ranking blog posts and engaging newsletters that convert.
VALUE
You don't have to trade off experience and competitive rates. You'll get what you pay for and more. If you have a special project and need to negotiate on rates, then let's talk about how we might do that!
SATISFACTION
I aim for 100% client satisfaction and will work closely with you to achieve that. But if for some reason, you aren't satisfied with the end result, I offer a money back guarantee.
LET'S TALK
If you have any questions or need to discuss details of your project, let's chat.
You can reach me via my CONTACT PAGE or:
Email: Sharyn@sharynnilsen.com
Phone: +84 (0) 166 3621 169
Skype: Timshazz
Upwork Profile: Sharyn Nilsen
I look forward to hearing from you soon.
Sharyn